03 - 2007/07/11 16:54:38 PREVIOUS NEXT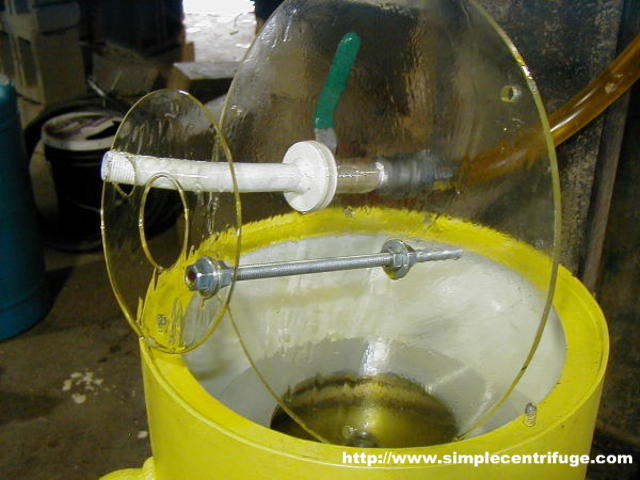 Glenn came up with an ingenious solution. A splash guard. He writes:
Have you noticed oil splashing out of the CF bowl as it tries to merge into the wall of fast moving oil/ I came up with a solution to a problem that may not exist. A disc that fits inside of the bowl and the oil enters under the disc.